BS Car Services is a family-owned and operated Mobile Mechanic service run by mechanic Ben Smith. Capable of vehicle servicing, MOTs, recoveries and a whole host of other services, Ben travels to various call-out points across the South-East London / North Kent area.
Project
Web Design & Development with additional SEO
Client
Ben Smith – BS Car Services
What We Used
HTML 5
CSS 3
Framework: Bootstrap 4
Adobe Photoshop
Re-design the company website, moving on from the old and outdated WordPress site the company was previously using. Like most modern websites, it needed to be fully responsive and especially informative to visitors who are either looking for a specific service for their vehicle, or many different ones. Ben also asked that the site rank highly in search engines, so SEO was also a high priority.
Building upon the content from the existing website, we were able to ascertain the key areas that needed improvement. What followed was a complete overhaul, mainly utilising the Bootstrap 4 framework in order to create a fresh, professional-looking, responsive website. After getting a wireframe and sitemap together as agreed upon with the client, we set to work on the development. Once the initial pages had been created and populated with text and images supplied by the client, code was refactored to ensure a high ranking with search engines. After numerous checks and more consultation with the client, the website was ready to launch.
Upon launch, the client immediately began receiving compliments on how professional and informative the new website was. One of the highlights of this project was to see how effective the SEO was, with BS Car Services starting to rank higher in local searches meaning more business for the company.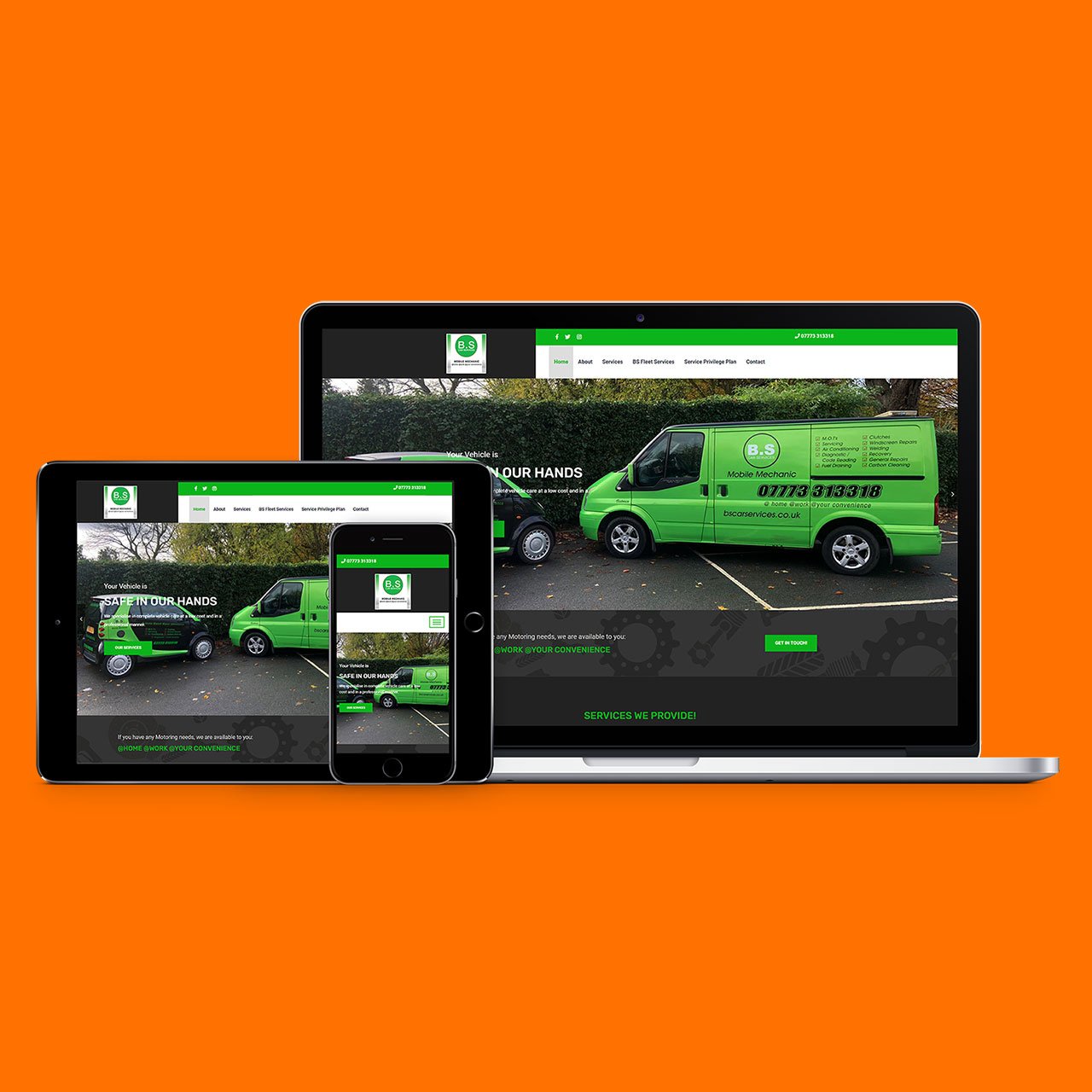 "Thank you for designing a brilliant website, I cannot fault you at all. I explained to you what I was looking for and you got it spot on. Amazing service, always there to answer any questions and full of brilliant ideas. My business is reaping the benefits from having a new web page and is going from strength to strength. Using you to design it was the best recommendation I have received."

Ben Smith

Owner & Operator - BS Car Services