Point Of View Glazing LTD is a family-run independent glazing company located in nearby Bexley. Not only do they fit doors, windows and conservatories based on their customers requirements, but as an MTC certified company with over 10 years experience in the field they can respond quickly to any emergency repairs that may need to be undertaken for both commercial and domestic properties.
Project
Website Design & Development
Client
Rachael Gallagher – POV Glazing LTD
What We Used
HTML 5
CSS 3
Framework: Bootstrap 4
Adobe Photoshop
Design, build & host a brand new website for the company. Not only must the website be fully responsive, so as to be easily viewed on mobile devices, and informative to potential customers, it must also be able to showcase recent work undertaken by the team. SEO was also a must as the company had not long been established and, in order to attract business, it must be able to rank highly in local search engine results.
First of all, we created a landing page which contained all of the necessary information a first-time visitor would need such as contact details, company accreditation, reviews from previous clients and even a small gallery which would link to a much larger gallery. We also set up separate galleries depending on which category the viewer wished to see, be it Doors, Windows or Conservatories and showcased these using a JavaScript lightbox & carousel. The client also asked for basic branding design, so we designed and implemented a logo using input from the client such as a company-wide colour scheme.
After a relatively quick turnaround with plenty of input from the client, we managed to produce and host the website. Adobe Photoshop was employed to help present the gallery images in a much more attractive light and also used in the production of the company's branding which has since gone on to feature in their advertising campaigns, social media presences and even their company vehicles. Rachael Gallagher, CTO of POV Glazing LTD, has since gone on record many times to help promote SiteJacket for our excellent work which we truly appreciate. POV Glazing LTD were a pleasure to work alongside and their website is one of which we are most proud.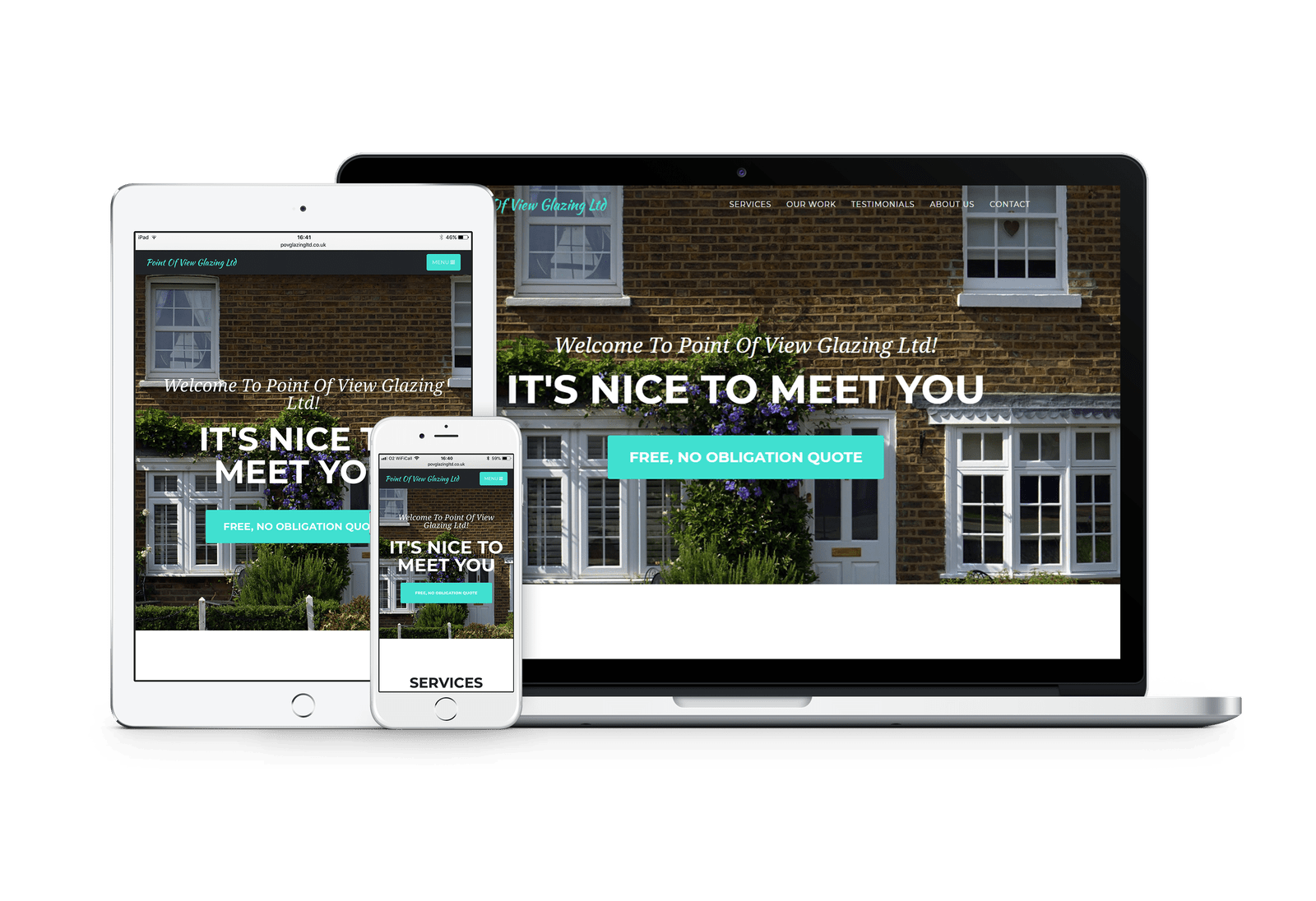 "We are so very grateful to SiteJacket for all their help & support building our website which we are very proud of. We engaged with Joe at the start of our business journey, we knew we needed a platform whereby our potential customers could review our work but we did not know where to begin. Joe was able to discuss Point of View Glazing Ltd's desired outcome then tailor make our website to suit. We have been impressed with Joe and his passion to ensure we keep adapting and growing with our business demands."

Rachael Gallagher

Director - POV Glazing Ltd